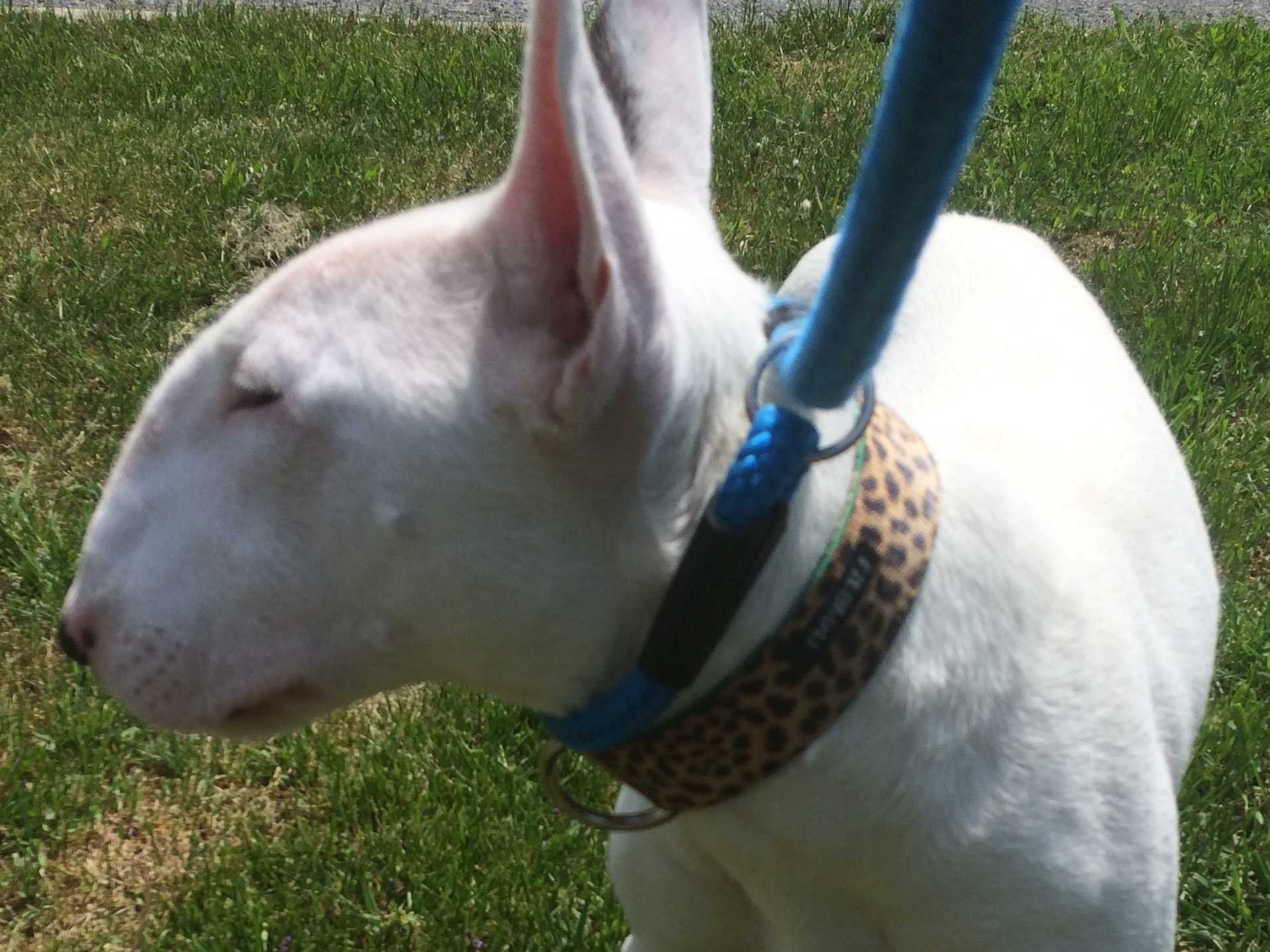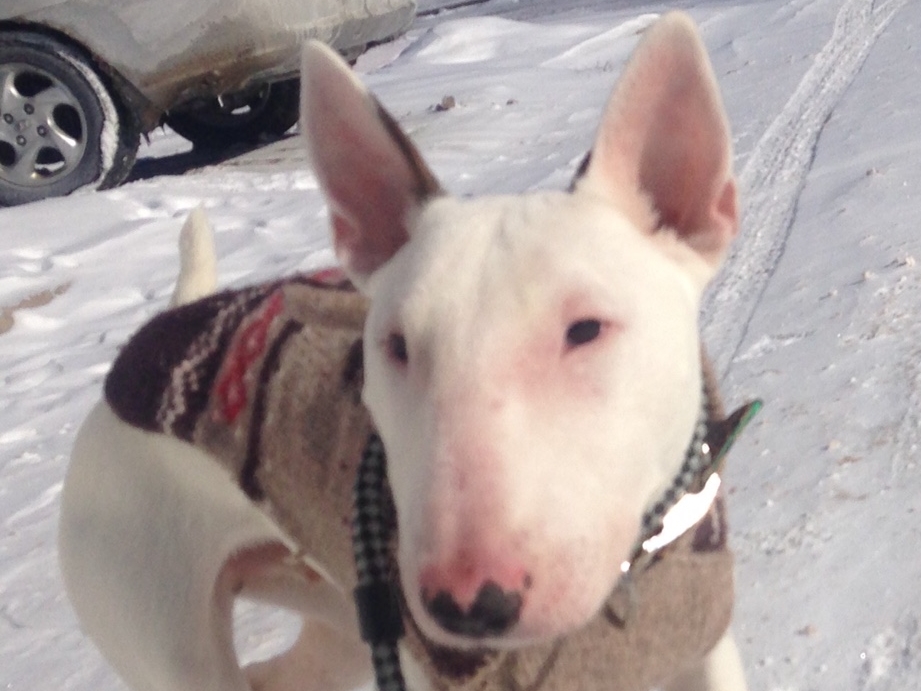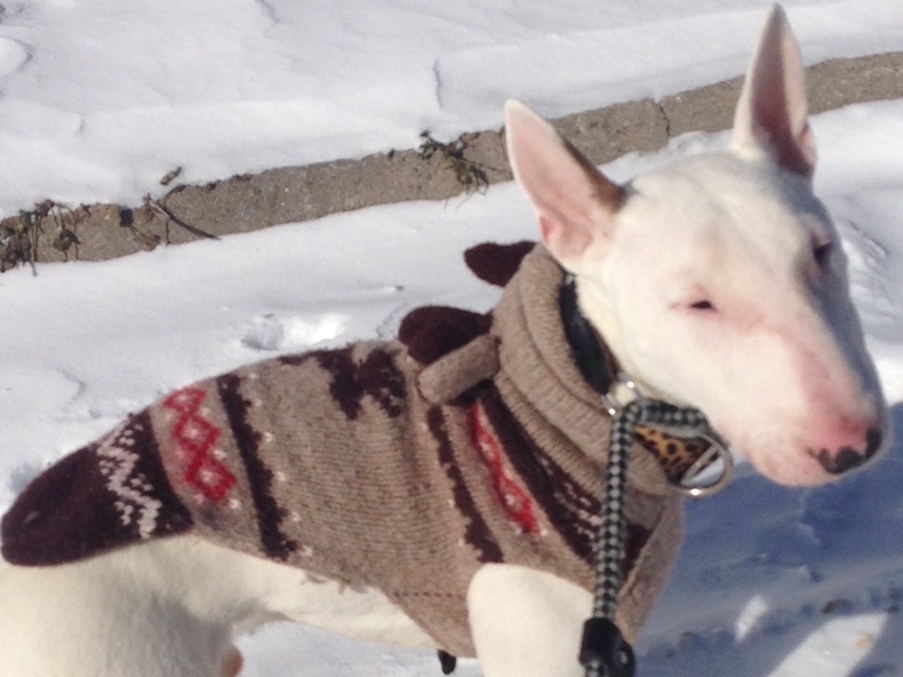 Bubbles is ready to be the main man in someones life! 2 year old Bubbles loves people, walks and his kitties. He loves playing with his toys, especially tug of war and removing all of that pesky stuffing from his teddy bears! He loves going for quiet walks with his family. Bubbles will need to be the only dog in his new family's life, as he really doesn't like his canine brothers and sisters!
We are looking for a strong, confident and experienced handler to be Bubbles' new leader. He is a typical hard headed and pushy Bull Terrier. If you give these guys an inch they will take 10 miles! Bubbles has shown that he can develop unwanted behaviours while in the hands of inexperienced handlers, and we really want to set this handsome fella up for success by providing him with the best possible new leader and family members!
Bubbles is neutered, HW negative, up-to-date on vaccinations, microchipped, and crate-trained. Bubbles has an adoption fee of $500 to help cover his expenses while in foster care.
If you think Bubbles would make the perfect addition to your family, please read up on Bull Terriers on our Education page, then fill out and adoption application found at the bottom of the Adoptables page. We are a volunteer run rescue, so please allow up to 72 hours for a response.